Sending large documents with a single text message
Did you know that text messages larger than 320 chars can be blocked a spam?
Smart Sms sends an introduction followed by a click-able link in place a long, expensive sms message.
Send HTML content including images and up to 2000 chars of text for only the cost of TWO sms messages.
EXAMPLE TEXT: BlueCross is providing you a free virus checklist. Please click on this secure link to view: https://largemessage.com/a.ashx?6373832
Our Smart SMS messaging avoids blocking by carriers
Easily deliver PDF's, contracts, forms and checklists in a single text
Text messages are delivered as a short message including a link.

Use our built in editor to create your smart sms: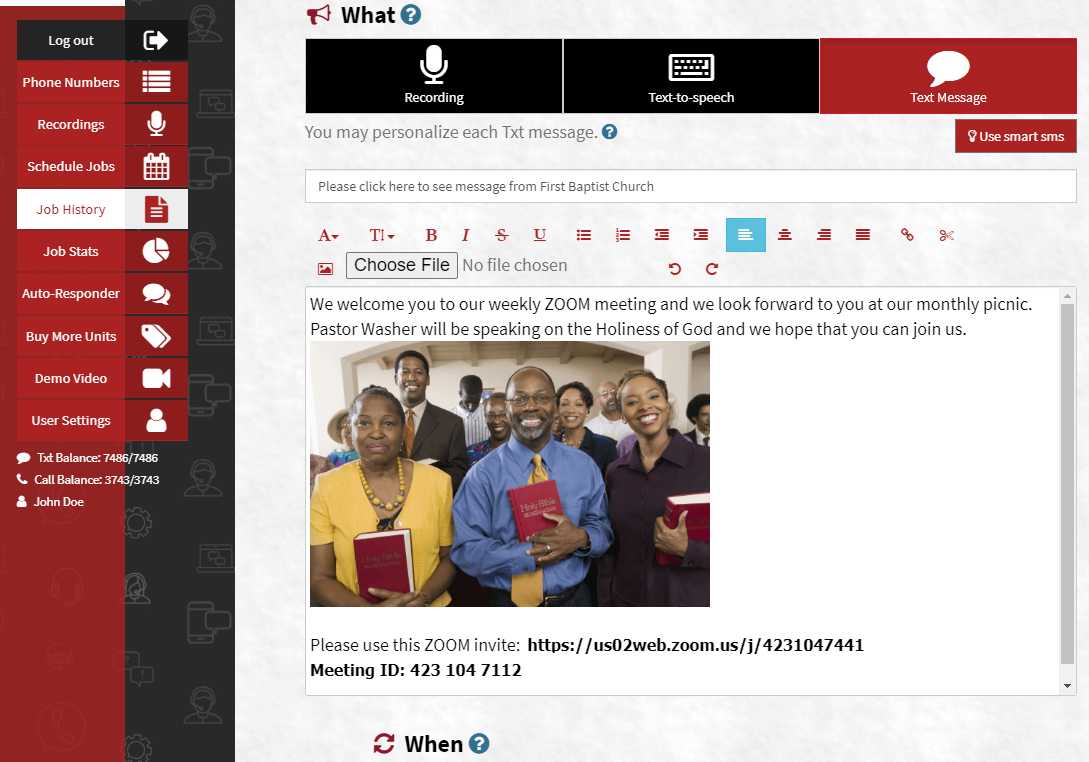 Multilingual messages Korean, Arabic, Russian, all languages work without the typical sms problems.
Add multiple images and links, fonts and all HTML is supports using our simple editor or copy paste.
Politicians can send a long description along with a self photo and a list of reasons to vote.
Marketers can send images, products description sheets including links to their website.
Medical check lists and instruction sheets can be sent in a single text messages.
Simply type in your message as normal with length up to 2000 charterers and it's automatic.
Send documents, contracts, multiple links and attachments
Logs a conformation that your message has been read by each recipient.